Paints / Chemicals / Pesticides / Herbicides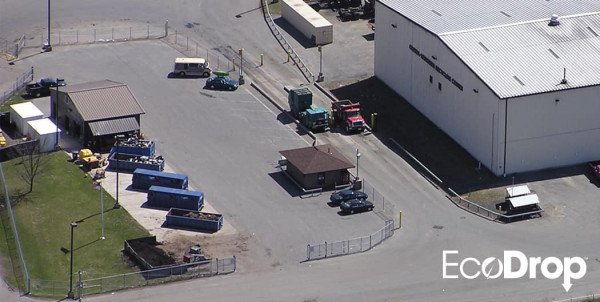 Address
EcoDrop Utica
80 Leland Ave. Extension
Utica, NY 13502
Hours of Operation

Monday: 8:00 am - 4:00 pm
Tuesday: 8:00 am - 4:00 pm
Wednesday: 8:00 am - 4:00 pm
Thursday: 8:00 am - 4:00 pm
Friday: 8:00 am - 4:00 pm
Saturday: 7:00 am - 2:00 pm

Sunday: CLOSED
Seasonal Household Hazardous Waste (Paints/Chemicals/Pesticides) is only accepted April - September
Some local businesses will accept paint products year round during their regular hours of operation. Click here for additional information on these drop-off sites and to learn more about the PaintCare program.
Please consider donating old paint to Oneida County Habitat for Humanity's ReStore where the paint can be reused. More Information
Watch Household Hazardous Waste Video
Many products that we use regularly in our homes, workshops, and garages can cause problems for us and our environment. When discarded improperly, these products can become hazardous wastes. To help dispose of these materials safely, The Authority built a Household Hazardous Waste Collection Facility for Oneida and Herkimer County residents. There is no charge for residents to drop off household hazardous wastes.
---
Accepted Waste
This facility gives you the opportunity to dispose of many unused, unwanted, or outdated products. The following are acceptable materials:
Oil-Based & Latex Paints
Paint Thinners
Chemistry Sets
Cleaning Solvents & Degreasers
Drain Cleaners
Fertilizers
Furniture Stripper
Glues/Sealants
Household Batteries (Rechargeable)

*

Non-Rechargeable Batteries (Alkaline)

*

Herbicides
Insecticides & Pesticides
(Including Those Banned, Such As Ddt And Chlordane)
Kerosene
Oven Cleaners
Photographic Chemicals
Polishes
Pool Chemicals
Rust Preventatives & Removers
Unusable Gasoline
Wood Preservatives
Fluorescent Light Bulbs
Anti-Freeze

*

Automobile & Motorcycle Batteries

*

Motor Oil

*

Oil Filters

*

Empty Propane Cylinders (Under 100 Lbs.)

*

Computer Equipment

*

Cooking Oil And Grease From Household Deep Fryers

*

Household Medical Sharps (Syringes & Lancets)

*
* Material Accepted Year-Round
---
Non-Acceptable Waste
The following materials are not accepted at the Household Hazardous Waste Facility:
Hardened Paint
Empty Paint Cans
Ammunition
Explosives
Controlled Substances (Drugs)
Empty Containers From Any Waste
Pharmaceutical Wastes
Radioactive Wastes