Bulky Rigid Plastics
Residents who want to recycle bulky, rigid plastic items that cannot be recycled through the curbside recycling program can deliver them to the Authority's Utica and Rome EcoDrops during regular business hours, free of charge.
---
Examples Of Bulky Rigid Plastics Accepted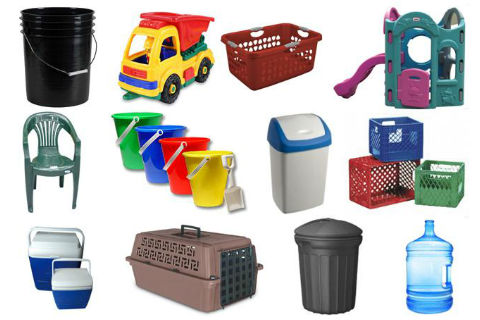 Plastic beverage crates (i.e. milk/soda/beverage crates)
Clean plastic drums, totes and empty garbage cans (all sizes)
Clean plastic buckets/pails (all sizes - metal handle acceptable)
Plastic toys (i.e. playhouses)
Plastic tool and gun cases
Plastic plant/propagation trays and flower pots
Plastic pallets and shelving
Plastic laundry baskets
Plastic lawn furniture
Plastic pet carriers
Plastic cat litter containers
Plastic recycling bins & carts
Large plastic water jugs (1-5 gallon)
Bulky Rigid Plastics cannot be mixed with other plastic recyclables.
Do not place bulky rigid plastics with your curbside set-out recyclables.
---
Non-Acceptable Plastic Items
Plastic Bags
Plastic film (i.e. stretch film and other flexible packaging)
Styrofoam
Plastic appliances
Vinyl siding
Water hoses
Toys with circuit boards or battery packs
Pool/chemical containers
Driveway sealant containers
Paint cans
Motor oil containers
Car bumpers
---
Bulky Rigid Plastics are also currently being accepted at the following locations, at no charge:
Town of Floyd Transfer Station
Town of Kirkland Transfer Station
Town of Schuyler Transfer Station
Village of Boonville Transfer Station
Village of Clinton is collecting bulky rigid plastics at the curb every Wednesday throughout the year. Do not place items at the curb prior to 5:00 PM on Tuesday.
In addition, some municipalities that hold "Spring Cleanups" and "Dumpster Days" will have bulky rigid plastics collection. Please contact your municipality for more information.