Household Hazardous Waste
Household Hazardous Waste is only accepted from April - September. The facility is now OPEN. We will be closing for the season on September 30th.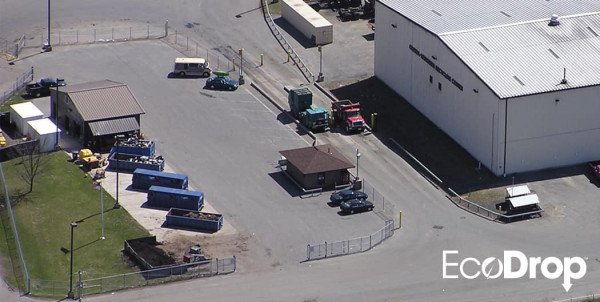 Paints and chemicals such as oil-based and latex paints, pesticides, oven cleaners, and photographic chemicals are seasonal waste. This type of waste is only accepted from April - September.
Some local businesses will accept paint products year round during their regular hours of operation. Click here for additional information on these drop-off sites and to learn more about the PaintCare program.
---
Household Limit
Households are only allowed to drop off 14 wet gallons and/or 20 dry pounds of waste per trip.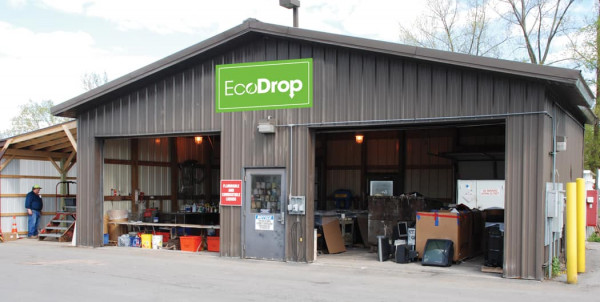 Many products that we use regularly in our homes, workshops, and garages can cause problems for us and our environment. When discarded improperly, these products can become hazardous wastes. To help dispose of these materials safely, the Solid Waste Authority built a Household Hazardous Waste Collection Facility for Oneida and Herkimer County residents. It is a small building for receiving, sorting, and packaging household hazardous wastes, with two lockers to store the material. Disposal is arranged with a licensed household hazardous waste disposal contractor. The facility is on the Oneida-Herkimer Recycling Center property at the end of A. Schuler Memorial Highway (Leland Ave. Extension) in North Utica.
This facility is designed to serve Oneida and Herkimer residential users and selected businesses. There is no charge for residents to drop off household hazardous wastes.
Small children and pets should not be brought to the facility.
---
Services for Selected Businesses
Small quantity hazardous waste generators in Oneida and Herkimer Counties that are considered conditionally-exempt may use the facility. These include small businesses, schools and farms. Businesses of all sizes can arrange to drop off certain universal wastes such as fluorescent bulbs and batteries. To obtain approval call the Solid Waste Authority Office at (315) 733-1224.
Household hazardous wastes are collected during the months of April through September Monday-Friday 8:00am until 4:00pm and Saturday 7:00am until 2:00pm.
---
What Types of Waste are Accepted?
This facility gives you the opportunity to dispose of many unused, unwanted, or outdated products. The following are acceptable materials:
Oil-based & latex paints
Paint thinners
Chemistry sets
Cleaning solvents & degreasers
Drain cleaners
Fertilizers
Furniture stripper
Glues/sealants
Herbicides
Insecticides & pesticides (including those banned, such as DDT and Chlordane)
Kerosene
Oven cleaners
Photographic chemicals
Polishes
Pool chemicals
Rust preventatives & removers
Unusable gasoline
Wood preservatives
**Fluorescent light bulbs

**

Rechargeable batteries
**Mercury thermostats

**

Automobile & motorcycle batteries

**

Sharps (syringes and lancets)

**

Cooking oil & grease from deep fryers

**

Antifreeze

**

Motor oil

**

Oil filters

**

Empty propane cylinders (under 100 lbs.)

**

Computer equipment (monitors, CPUs, printers, toner, ink cartridges)
** Material Accepted Year-Round
Household alkaline batteries should be placed in your trash for disposal. Previously, alkaline battery disposal posed environmental threat because of the mercury content. Since mercury has been phased out of battery production, single-use alkaline battery disposal has become simpler and safer and such items should be placed with your trash.
---
Hazardous Waste Tips
Carefully store household hazardous wastes. Then, dispose of them safely at the Household Hazardous Waste Collection Facility.
Both hazardous and recyclable materials should be brought to the facility in their original containers.
Please deliver waste for drop-off in boxes you can leave.
Medical sharps must be delivered in a puncture-proof covered plastic or metal container and clearly marked as "sharps".
If not in their original containers, materials should be labeled clearly.
Do not mix your leftover paints in one can, because the recycling company will sort the paint by color and type. The recycled paint will be used as a sealer for dry wall or concrete block walls.
Don't bring empty paint cans to the facility, they go into the garbage. First, remove the lids from the empty cans and make sure the paint is hardened.
Consider purchasing recycled paints available at many local paint and hardware stores.
Empty cleaner or pesticide containers go in the garbage. First, wash thoroughly and wrap securely in plastic or newspaper.
Never mix two potentially hazardous products together. They may be fine separately, but together they could produce toxic fumes, fires or explosions.
Do not use discarded food containers to store hazardous waste.
---
What Products are not Accepted?
The following materials are not accepted at the Household Hazardous Waste Facility:
Hardened paint
Empty paint cans
Ammunition
Explosives
Controlled substances (drugs)
Empty containers from any waste
Pharmaceutical wastes
Radioactive wastes
---
Household Hazardous Waste can be Minimized
This facility helps to reduce the threat that accumulated hazardous materials pose. By following a few simple guidelines, we can keep future threats to a minimum - protecting our homes, our families and our environment.
Learn about the products you use, and about nontoxic or less toxic alternatives.
If you must buy potentially hazardous products, purchase only what you need and use them up. Try sharing products to ensure the entire quantity is used. If possible, give leftover paints to a community group.
Read labels carefully, observe precautions for use and storage, and follow recommendations for disposal.
Never bury waste, dump it along the side of the road, or pour it into a drain or storm sewer.
Use only the amounts recommended on the label. Twice as much pesticide won't kill twice as many pests, but it can cause more problems for the environment.
Check containers to see if they have deteriorated. If so, safely dispose of them and the materials before the containers start to leak.
The Oneida-Herkimer Solid Waste Authority urges you to get rid of household hazardous waste safely! Make your home, school, or small business safer and cleaner by bringing your hazardous wastes to our collection facility.
Address
80 Leland Ave Extension
Utica, NY 13502
Hours of Operation
Mon-Fri:

8am-4pm

Sat:

7am-2pm

Sun:

CLOSED