Wetlands
State and Federal landfill sitting regulations require that the existing soils beneath a landfill footprint, (the area where the liner systems will be constructed and waste will be placed), be clay-like in nature. These type of soils restrict the flow of liquids through them which provide natural protection of the groundwater resources beneath a landfill site, in addition to those protective measures that are provided by the landfill liners and leachate collection systems.
These same types of soils that are suitable for a landfill site also contribute to the formation of wetlands, which have been identified at the Ava landfill site.
---
Preserved Wetlands
Every effort has been made to minimize the number of wetlands that will be impacted during the 76-year life of the landfill with special emphasis placed on avoiding, to the greatest extent possible, the high-quality wetlands such as open water, beaver ponds, and forested wetlands. These high-quality wetlands, as shown in the photo below, will not be impacted by the landfill construction and will be preserved as part of the landfill buffer areas.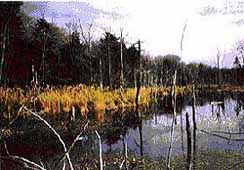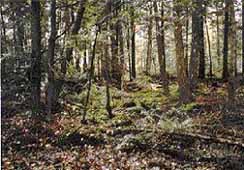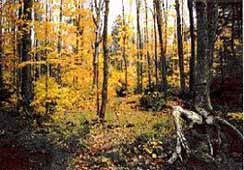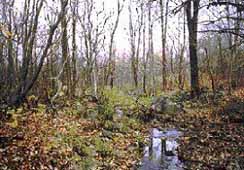 ---
Impacted Wetlands
The wetlands that have been impacted by the construction of the landfill are 95% wet meadow and scrub-shrub as shown in the photos below.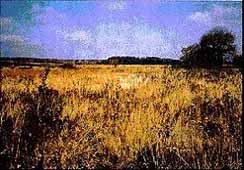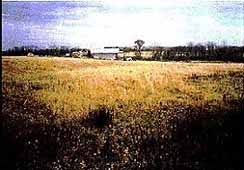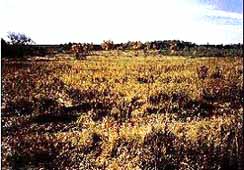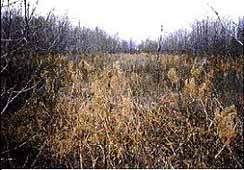 ---
Wetland Mitigation
For those wetlands that could not be avoided by construction, mitigation work was conducted and completed.
Construction of 32.6 acres of new wetlands on the landfill site and buffer areas were completed in 2011.
Restoration of 2 off-site wetland parcels in the Black River Drainage Area that were impacted by farming has also been completed.
Preservation of existing wetlands in the Rome Sand Plains which has been identified as a unique ecological resource. In 2004 the Authority preserved an 88-acre tract of wetlands in the Sand Plains.
These photos show wetlands constructed in 2004 and 2005. This mitigation plan resulted in a net gain of approximately 11 acres of state-regulated wetlands and no net loss of federally regulated wetlands.