Town of Kirkland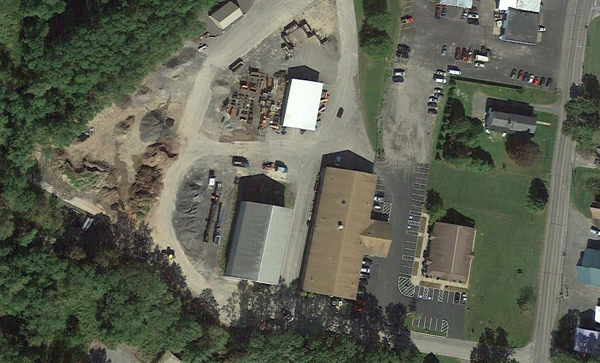 Open May through October, Saturdays only 8am-1pm.
Dates Of Exception:
July 4th

Memorial Day Weekend

Labor Day Weekend
Materials will be accepted from Town of Kirkland residents or construction companies doing work for them only. Sign in is required for each trip, with a limit of five (5) visits per year for wood, trash, construction or roofing materials. Although there will be someone on duty to direct distribution of items into proper containers each date of operation, this is a self-unloading operation. Permission to unload must be given by one of the workers. Charges for construction/roofing materials, wood and trash are listed below. Concrete, hard fill, wood and green material disposal is available but in a separate area. Workers will give directions.
Items Accepted:
Metal: Appliances—Bicycles—Mowers—Pipe, etc. ·
Electronics: Computer Hardware, Cell Phones, Printers, Camcorders
Hard Fill: Wood—Concrete—Glass Windows—Rocks—Bricks & Pallets, etc.
Mixed/Non-Recyclable: Rugs—Household Fixtures, etc.
Batteries: Cars—Trucks—Lawn Mowers— Yard Tractors
Bulky Rigid Plastic: rigid plastic items (Plastic playsets, Plastic pallets and shelving Plastic laundry baskets Plastic lawn furniture Plastic pet carriers, etc.) that cannot be recycled through the curbside recycling program can deliver them to the Town of Kirkland Transfer Station FREE OF CHARGE
Cardboard boxes: accepted only if transporting mixed non-recyclable items. Your trash hauler must dispose of all other cardboard.
Bagged Materials Must Be In Clear Bags. Green Waste Material Must Be In Biodegradable Bags.
Items Not Accepted:
Paints
Chemicals
Spray Cans
Household Garbage
Recyclables such as cardboard, plastic containers, and glass
For more information call: (315) 853-5082 ext. 203
When the Transfer Station is closed, please utilize the Oneida Herkimer Solid Waste Authority.
Address
3701 State Route 12b
Clinton, NY 13323