Village of New York Mills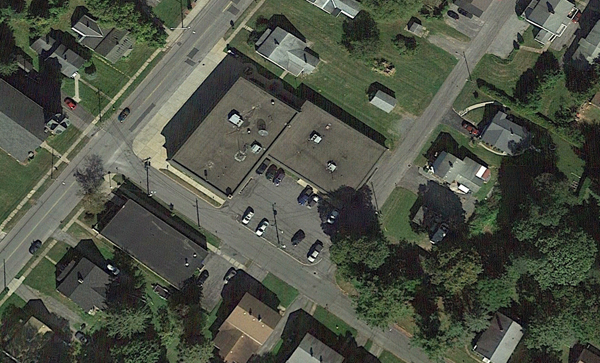 Monday – Green Waste—April To October (No Grass Clippings)
Green waste (shrubbery, twigs, etc.) must be put in metal or plastic manufactured containers with handles, weighing no more than 50 pounds.
Branches should be piled (not bundled) parallel to the street.
Trees or stumps 12 inches diameter must be removed at owner's expense or split to less than 12 inches.
Green waste can be put out after 6 pm on Sunday.
Do NOT pile, mow or throw green waste into the street.
No green waste after the last Monday in October.
Contractors are responsible for removal of all green waste generated.
Tuesday – NYM Green Bags For Garbage (Tuesday Pick-Up Requirements)
Garbage will only be picked up when placed in Green Village of NYM Bags.
Residents with private haulers must conform to the Tuesday pick-up.
Please do not put Green Bags out prior to 6 pm Monday night.
Residents must place Green Bags by the curb or road's edge.
All bags must be secured, open bags will not be collected.
EXCEPTIONS: large pieces of Styrofoam and popcorn pieces of Styrofoam can be put in a clear plastic bag and put out along with your green bag.
Village Bags Large (32 Gal) $2.75, Small Bag (20 Gal) $2.00 Are Sold At:
Hapanowicz Market – 19 Clinton Street
Chanatry's Market – French Road, Utica
Cliff's – Corner of Henderson & Commercial Drive
Speedway – Corner of Main St & Oriskany Boulevard
Hannaford's – Commercial Drive, New Hartford
Rite-Aid – Corner of Henderson St & Commercial Drive
Cliff's—Corner of Burrstone & French Roads
Additional Green Bag Items
Additional items for Green Bags include:
small appliances
dried paint cans
antifreeze containers
cat litter and animal waste
clothes, shoes, broken glass
disposable diapers
motor oil containers
hardcover books
Wednesday – Recyclables
Please take a moment to cover your container to keep your recyclables from littering our beautiful Village, failure to do so is a violation of our Local Law.
All recyclables must be placed loose (do not tie or bag items) in a lidded container, not to exceed 40 gallons - this includes papers, cardboard, plastics, cans and glass (see other side for detailed information).
EXCEPTION: Shredded Paper can be placed in a clear plastic bag and put out along with your recyclables.
Last Thursday Of The Month – Heavy Trash Pick-Up
(March – October)
Last Thursday pick-up will consist of two (2) 40-gallon containers and/or one (1) bundle of wood not exceeding 5 feet in length and 50 pounds in weight per household.
With the exception of the one bundle of wood, all items must be either tagged or put in containers or they will not be picked up. (Plastic bags and cardboard boxes are not acceptable containers.)
Household garbage or anything that fits in a Green Bag is NOT included in the last Thursday pick-up.
If you have any items above this limit, prior arrangements must be made with the Highway Superintendent at (315) 736-2304
Construction And Demolition
Construction and Demolition Materials are only picked up on the last Thursday of the month. All building materials (sheetrock, paneling, etc.) must be placed in 40-gallon containers.
Stone & rubble must be in a container not exceeding 50 pounds.
Items cannot exceed 5 feet in length.
Debris generated by contractors will not be collected.
Property Owners with large amounts of debris can make prior arrangements to use a Village truck or a roll-off type container for a $50 rental fee plus current dumping fees. This is on a first-come, first-serve basis as trucks/containers are available. This does not apply to contractors.
Heavy Trash Permit Items – (Green Tags)
Items that do not fit in Green Bags may require a $5.00 tag for disposal.
Tagged items are to be put out alongside Green Bags for pick-up.
Items that require a $5.00 tag: All major appliances, furniture, mattress and springs, hot water tanks, rugs, toilets, windows, doors, bathtubs, items that do not fit in the green bag.
Tire Tags for light trucks and passenger cars: Tires without rims: $2.50. Tires with rims: $4.50.
Tagged items can also be picked up on other weekdays by making prior arrangements with the Highway Superintendent at (315) 736-2304.
Electronic Waste
Electronic waste that fits in a 40-gallon container will be picked up on the last Thursday of the month March thru October.
If the Electronic item does not fit in a 40-gallon container a $5.00 Heavy Trash Permit will be needed for pick-up on the last Thursday of the month March thru October.
Residents may also deliver electronic waste to the Oneida-Herkimer Solid Waste Authority's EcoDrop Utica and EcoDrop Rome for proper recycling. Acceptable electronics may be delivered to the Authority's facilities for recycling year-round, free of charge.
Red Tag Violation – Effective July 11, 2017— if a heavy trash permit is not purchased and a resident places item(s) at the curb without a tag the item will receive a Red Tag Violation and be picked up by the Highway Dept. A notice will be left with the resident/homeowner notifying them of their violation and fee. A Red Tag Violation will be used for recyclables put out on the wrong day, green garbage bags out on the wrong day and for heavy trash as noted above. Each Red Tag Violation is a fine of $20.00.
When the Transfer Station is closed, please utilize the Oneida Herkimer Solid Waste Authority.
Address
1 Maple St
New York Mills, NY 13417