Great American Cleanup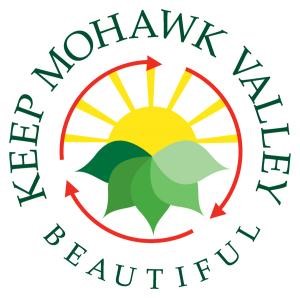 On behalf of Keep Mohawk Valley Beautiful and the Oneida-Herkimer Solid Waste Authority, we thank you for your interest in the Great American Cleanup scheduled for April 1 - May 31!
You can register your Cleanup event to be eligible for bags, gloves, water and other assistance. Projects may include cleaning, planting or recycling.
Soon after you register, a Keep Mohawk Valley Beautiful representative will contact you.
Following your cleanup, we ask that you fill out the REPORTING FORM based on your event.
To phone-in your registration or if you have any questions please call (315) 733-1224 ext. 2300.
Thank you for stepping up to Keep Mohawk Valley Beautiful!
Now that the snow is gone, please be on the lookout for areas with litter, debris or potential threats to public health. You can (anonymously) report areas that need attention by calling the Litter Hotline at (315) 733-1224, option 4. We will notify the appropriate municipalities for action.
As the regional affiliate of the Keep America Beautiful Program, we may be eligible for future financial and technical assistance based on our level of local volunteer participation. For this reason, it is important for us to document all individual events and to initiate new projects. Projects may include cleaning, planting, recycling and other related neighborhood beautification, rehabilitation or "green" education projects. If you are involved in more than one cleanup effort, please register each event below.
We look forward to working with you to Keep the Mohawk Valley Beautiful!