"QuaranTeam" Cleanup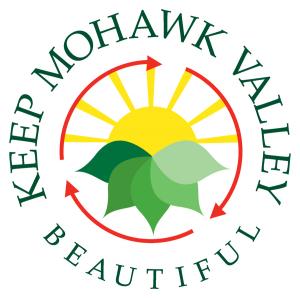 "QuaranTeam" Cleanup Registration Form
On behalf of Keep Mohawk Valley Beautiful and the Oneida-Herkimer Solid Waste Authority, we thank you for your interest in the "QuaranTeam" Cleanup scheduled for June 1 - October 18!
You can register your event (below) to be recognized for your efforts. Soon after you register, a Keep Mohawk Valley Beautiful representative will contact you and provide a short reporting form for you to submit following your project to be eligible for the PRIZE DRAWING in October. Projects may include cleaning, planting or recycling.
The KMVB "QuaranTeam" Cleanup is a project for individuals and families who are quarantined together to break up their day by taking a walk outside alone or as a family to clean up litter along their property/streets and surrounding areas.
KMVB reminds volunteers participating in the "QuaranTeam" Cleanup to wear Personal Protection Equipment (PPE) such as masks and gloves when appropriate during litter cleanups.
To phone-in your registration or if you have any questions please call (315) 866-4671.
Thank you for stepping up to Keep Mohawk Valley Beautiful!
VIEW FULL PRESS RELEASE HERE.
As the regional affiliate of the Keep America Beautiful Program, we may be eligible for future financial and technical assistance based on our level of local volunteer participation. For this reason, it is important for us to document all individual events and to initiate new projects. Projects may include cleaning, planting, recycling and other related neighborhood beautification, rehabilitation or "green" education projects. If you are involved in more than one cleanup effort, please register each event below.
We look forward to working with you to Keep the Mohawk Valley Beautiful!